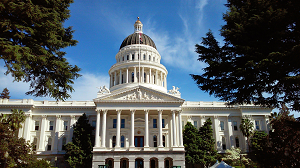 This message is to alert you that the January 6 advocacy webinar was cancelled and rescheduled for January 20th. If you would like to attend on the new date, click here to register: https://attendee.gotowebinar.com/rt/31940121174953740.

Topics to be discussed include how California schools are funded, and the Governor's Safe Schools for All Plan.

The February 3 webinar has also been cancelled, due to its proximity to our Legislation Conference on February 8-9. Those who were already registered for the February 3 webinar have been automatically re-registered for the January 20 webinar. If that date does not work for you, you can either cancel your registration, or simply not attend.

The March 3 webinar will proceed as planned.

We encourage you to register for our all-virtual Legislation Conference, themed "A Path to Equity," which is open to anyone interested in improving the lives of children and families in their communities, and across the state. The cost is $50. More information, including the registration link, can be found here.