THANK YOU FOR DISCOVERING TOGETHER
It's been a challenging back-to-school season, but we hope you've taken some time to #DiscoverTogether with your family. Kids who do well in school do so because their families encourage learning at home and involve themselves in their child's education.

So give yourself a pat on the back for all you've done over the past few months and remember, science is everywhere and for everyone. You don't need any fancy tools or expensive tech to take the time to discover the world around you with your child. You just need a little time, creativity, and curiosity.

Discover even more during a day of learning, joy, laughter, and inspiration at the upcoming California STEAM Symposium Family Day on Sunday, December 13. Learn from interactive and inspiring keynote speakers and explore sessions designed to make art, science, coding and math come alive for learners of all ages.

Finally, you can do us a favor by sharing what you've learned through #DiscoverTogether by recording a quick and easy video. Your message will help us spread some positive messages about ways families can support science and STEAM education.
HOST A STEAM EXPERIENCE AT YOUR SCHOOL!

Building the capacity of young people in science, technology, engineering, and math – and doing so within the humanistic frame that the arts help provide – is essential. Young people will need a high level of STEAM literacy to make decisions about their daily lives and to fulfill their role as informed citizens and PTA can play a key role.

PTA Leaders: There are many ways your PTA can promote STEAM, but showing parents how to discover alongside their children during a STEAM Experience is one of our favorites! You can inspire the families in your community and school to #DiscoverTogether by hosting your own PTA STEAM Experience – either in person, or virtually.

Download our STEAM Experience Guide today by clicking the button below, and don't forget to share the link with other PTA leaders!


WHAT'S NEW IN THE RESOURCE LIBRARY?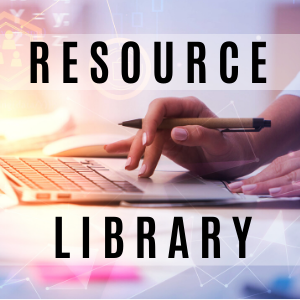 The Resource Library has lots of great new content for fall. Check out these items aimed at helping parents undertake home-based experiments with their families.
If you've never used the Resource Library before, why not give it a try? It's chock full of at-home learning activities, videos and documents that support the Next Generation Science Standards – and a whole lot more!

And the Resource Library is easy to use – the search function can help you quickly find what you need by keyword, category, topic, audience type, grade level, and language. Click here to browse.
SHARE YOUR EXPLORATION ON SOCIAL MEDIA!
Simply copy + paste the post below to your social media accounts, with your own photos:

We love discovering together! Science has never been so much fun. Thanks California State PTA for all the great ideas. #DiscoverTogether #PTA4Kids https://capta.org/resource-library/


English-to-Spanish Translation Available on capta.org

Did you know that you can now
translate most parts of capta.org
into Spanish at the click of a
button by using the new
Google Translate feature?
LEARN MORE

Surviving Quarantine
with Your Teen

Listen to the latest episode of the National PTA podcast
Notes from the Backpack
for tips on how to handle
lockdown with teenagers.
LISTEN NOW

Registration is Open for
Legislation Conference 2021

Our annual Legislation Conference, themed "A Path to Equity," will be all-virtual next year! Join us Feb. 8-9, 2021 and learn more about matters that are important to the children and families of California.
REGISTER NOW