The outcome of tomorrow's election will have long-standing effects on the future
of families, children and education in California, and YOU have a stake in shaping it!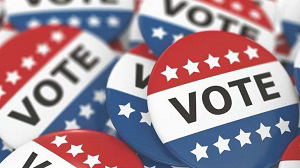 Not Registered to Vote Yet?


If you're not registered yet but want to vote, you can actually register on election day at your local polling place!

Click here to find out how the process works.


Tools to Help you Understand the Issues


Having trouble making heads or tails of everything on the ballot? Here are some non-partisan websites that can help:
Cast Your Vote for Families, Children and Equality for All


Two measures on the ballot tomorrow, Props. 15 and 16, have the potential to greatly impact families, children and historically disadvantaged groups in California. PTA has taken a "yes" position on both and encourages you to do the same.


Click here to read more about Propositions 15 and 16 on the California State PTA website.


Vote with the Arts in Your Heart!


The arts help students find and build their voices, and the ultimate expression of our voice is voting. Use your vote tomorrow to honor the power of a creative education, and vote with the arts in your heart!