Pledge your vote for Props. 15 and 16


California State PTA currently supports Propositions 15 and 16 on the November 3 ballot. We encourage you to pledge your support of both propositions by signing our petitions, which you can do by clicking here:

Prop. 15: More money for schools and local communities!
Proposition 15 would require that commercial and industrial real estate property worth $3 million or more be taxed on current market value, raising as much as $11.5 billion in additional funding for schools and local communities. It protects all homeowners and renters by maintaining tax protections for ALL residential property.


Prop. 16: Restores critical equal opportunity policies in state hiring, contracting, and education

This constitutional amendment, placed on the November 2020 statewide ballot by the legislature, asks the voters of California to vote on permitting the use of race, gender, and ethnic diversity as factors (but not decisive factors) in education including college admissions, government hiring, and government contracting. It would restore affirmative action in California and level the playing field so that all Californians can succeed.

For information on both measures, go to https://capta.org/focus-areas/advocacy/state-ballot-measures/


Participate in the #CreateTheVote Campaign


#CreateTheVote is a get-out-the-vote campaign from our partner Create CA aimed at highlighting how civic engagement ties to arts education, and encouraging your community to engage in local elections.

Create CA has designed some unique non-partisan campaign elements that you can use in social media, newsletters and emails:
Review sample posts and the components on this flyer.

All 58 California counties have their own unique graphic. Grab yours here and use it in your email signature, your social media posts and your communication NOW through November 3rd.

Share the Create the Vote video, which leads with our shared values as a nation and connects all five disciplines to the reminder to VOTE!

Use the hashtag #CreateTheVote!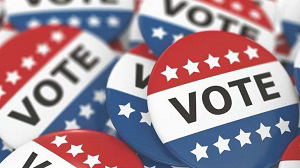 Have you completed your vote-by-mail ballot?


We just wanted to send you a quick reminder that if you're not planning to vote in person, now's the time to complete your ballot – the election is only 6 days away! All vote-by-mail ballots must be postmarked – or dropped at an official drop-off location – by November 3.

We know that there is a lot on the ballot (and you have a lot on your plate), so we have compiled a list of non-partisan voter resources that can help you learn more about the issues, and how to fill out and mail your ballot correctly.