TALKING TO YOUR CHILD'S TEACHER
We know that these days you might feel like you are your child's teacher AND parent, but these times won't last forever! You are doing a phenomenal job, no matter the role you play in your child's learning.

Speaking of your child's teacher, this week we wanted to share some questions to ask your child's science teacher. Since science instruction is different than it was when you grew up, the answers to these questions will help you understand how you can be an effective partner in your child's learning.

When speaking to your child's teacher, parents/guardians might ask:
What science topics will my child learn this school year? What skills should they have mastered by the end of the year?

What types of science questions should I ask my child on a day-to-day basis?

What can I do to support your teaching?

What easy activities could my child do at home that relate to this year's science topics?
PTA leaders: Make sure the families in your community get inspired to #DiscoverTogether! Download our Messaging Kit today by clicking the button below, and share the link with other PTA leaders.

Members of our Board of Managers have been busily working behind the scenes to produce fun videos of STEAM experiments they are doing with their families. These videos will be used as part of a STEAM Experience Program we are creating that you'll be able to use to plan a (virtual) STEAM Experience event at your own school.

Look for information about the STEAM Experience in October and check out this Snowball Catapult video. What could be more fun than launching "snowballs" at one another in September in California?
WHAT'S NEW IN THE RESOURCE LIBRARY?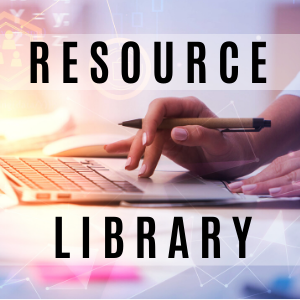 The Resource Library has lots of great new content this month. Our three featured items for September are aimed at helping parents understand the reason that Next Generation Science Standards were implemented, and what NGSS means at the classroom level.
If you've never used the Resource Library before, why not give it a try? It's chock full of at-home learning activities, videos and documents that support the Next Generation Science Standards – and a whole lot more!

And the Resource Library is easy to use – the search function can help you quickly find what you need by keyword, category, topic, audience type, grade level, and language. Click here to browse.
SHARE YOUR EXPLORATION ON SOCIAL MEDIA!
Simply copy + paste the post below, and your photos, to your social media accounts:

I'm using #CaliforniaStatePTA's Resource Library to find fun activities to do with my family! #PTA4Kids #DiscoverTogether https://capta.org/resource-library/


Tell Us Your Arts
Success Story

Whether you started an arts club at your school, raised funds for arts programs, or voiced concerns about arts education to your school board, we want to hear your story.
SHARE NOW

Apply Today for a CE
Scholarship or Program Grant

Did you know you can apply for a continuing education scholarship for yourself, or a program grant for your PTA? The deadline is October 1st!
LEARN MORE

Attend the Leadership Town
Hall on September 21

Join the California State PTA Board
of Directors for a town hall meeting
where we will discuss why PTA is
more important than ever during
these challenging times.
REGISTER NOW