Keeping members connected when school campuses are closed
The Great PTA Membership Idea Exchange – en Español!
Para leer en español, clic aquí.
KEEPING MEMBERS CONNECTED WHEN SCHOOL CAMPUSES ARE CLOSED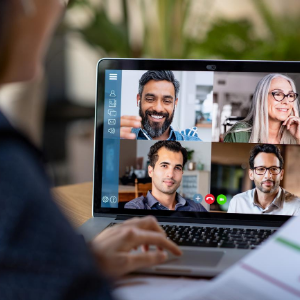 As we get closer to the start of a new school year, we thought instead of offering our usual tips to increase your membership we would share with you some tips on what your local PTA can do without being on our school campuses. Each of you would have a better idea of how your school community has been impacted by the pandemic, and you would know what works best for your area. But here are a few useful suggestions that some PTAs have in the works for the upcoming year:
Family Art Events – to encourage participation in Reflections, a couple of PTAs have scheduled Family Art Nights that will be held online. In some of our communities, it might be possible to partner with other PTAs in your area. If you need help getting started, reach out to your council or district Reflections Chair.
Guest Speakers at Virtual Meetings – As more of us continue to hold our meetings online, perhaps setting aside a portion of the meeting for a guest speaker would be helpful for your families. There are a variety of topics you could cover, from school district reopening plans to financial literacy.
Family Reading Nights – In the past many of us have scheduled in-person family reading nights throughout the school year, but perhaps now we can work with our school principals to see if we can hold our family reading nights virtually going forward.
Virtual College Tours – For high schools that normally hold college fairs, a virtual college tour with representatives from various institutions could be a valuable event.
It may be a case where this year the best thing you can do as a PTA is to be a connector. A good point that someone brought up during this year's National PTA Convention Workshop was that many of our families may feel disconnected from their schools and school district. As PTA leaders, we can be the connection between our families, our schools, and our school districts. Again, you are the expert in your community and will know what works best for your PTA.

For those of you looking for membership tips, we will have those for you next week. But in the meantime, if you have not checked out National PTA's new membership toolkit, we strongly suggest you give it a look and see if there are things included that will work for you and your PTA. You can find it here: https://www.pta.org/docs/default-source/files/runyourpta/2020/membership/campaign/pta-membership_toolkit-for_your_child.pdf

We would love to hear from you! If you have questions, comments, or of course, success stories, please send them to membership@capta.org.


THE GREAT PTA MEMBERSHIP IDEA EXCHANGE – EN ESPAÑOL!
If you're a Spanish-speaker and have great membership ideas – or are perhaps seeking some inspiration – then join the California State PTA Membership Services Commission on August 5 for the second of our Zoom brainstorming sessions, which will be conducted in Spanish. It's specifically geared to allow our Spanish-speaking members to virtually share membership campaign ideas, and get ideas from other local leaders.

Here are details:
Topic: The Great PTA Membership Idea Exchange (El Gran Intercambio de Ideas de Membresía de la PTA)

Time: August 5, 2020, 7:00-8:00 p.m.

Meeting ID: 987 0709 7278

Password: hE9k2t
In next week's Membership Monday we'll give you details of the third and final session, which takes place August 12th from 7:30-8:30 p.m.
Don't Miss the Final
Discover Math Together session!

Join Alex Kajitani, "The Rappin' Mathematician," for his final fun-filled session August 5, and learn strategies to help your child learn math.
REGISTER NOW

#DiscoverTogether
Science Learning for Everyone

Science is everywhere, and for everyone! Check out our tools to help your child learn science simply by exploring the world around them.
LEARN MORE

Summer 2020
Member Perks are Here

Check out our great offers
from SkyOne, Lifetouch,
Legoland and more – only
for PTA members!
LEARN MORE