Discover Math Together sessions
What's new in the Resource Library this month?
Summer Service Mailing
Para leer en español, clic aquí.
"DISCOVER MATH TOGETHER" THIS SUMMER WITH YOUR CHILD
You don't have to be a "math person" to help your child be successful at mathematics! During our "Discover Math Together" virtual learning series this summer, Alex Kajitani, California Teacher of the Year and "The Rappin' Mathematician," will lead three sessions that will give parents the confidence, knowledge, and strategies to help their children succeed in math!

Here are the dates, times, and registration details:
Session I – My Kid Hates Math...What Can I Do???: Wednesday, July 22, 4:30-5:30pm
During this session, Alex takes a bold and honest look at WHY some kids are turned off by math, and how we can help them get interested, excited, and believing in themselves and their abilities.

Session II – Engaging & Amazing Resources for Learning Math Online: Wednesday, July 29, 4:30-5:30pm
This fun-filled session gives parents tips and resources that they can use with their children to learn math, remotely, or any way. Explore and play with some great resources that you can use immediately with your own kids, from virtual manipulatives to engaging websites and videos.

Session III – Ten Ways Parents Can Help Their Kids Succeed in Math (Even If They Don't Consider Themselves a "Math Person"): Wednesday, August 5, 4:30-5:30pm
In this session Alex offers a fun and engaging look at how we can help our kids get excited about math, and see the value of it in their own lives.
Click the following Zoom link to register for any or all of the sessions: https://zoom.us/meeting/register/tJIpdu2hrjsoHdR3fK1JHCdWmLleRZ6kV2QW
WHAT'S NEW IN THE RESOURCE LIBRARY THIS MONTH?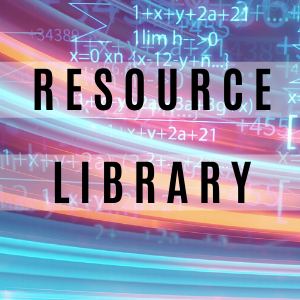 The Resource Library has lots of great new content this month! Here are four items that are featured for July:
If you've never used the Resource Library before, why not give it a try? It's chock full of at-home learning activities, videos and documents that support the Next Generation Science Standards – and a whole lot more!

And the Resource Library is easy to use – the search function can help you quickly find what you need by keyword, category, topic, audience type, grade level, and language. Click here to browse.
PTA Leaders: The summer service mailing is almost ready!

This starter guide to PTA success offers all the tools you need as a leader to effectively run your PTA.

It provides practical tips for running your association, resources for your PTA membership campaign, and leadership tips and information to help make your PTA job easier! You'll also find a variety of resources on children's issues, advocacy, family engagement and PTA programs and services.

Normally we send every leader a copy in the mail, but this year we are doing things a little differently!

We'll be offering four options for getting it:
You can download and print a PDF copy from the capta.org website

You can view just the parts you need, when you need them, on our Service Mailing web pages

You can request a hard copy be mailed to you by completing our online request form

You can request a hard copy from your District President
You'll get an email in the next couple of weeks with specific links and other details on how to access the Service Mailing. We'll also post information on how to get it on capta.org and on social media around the same time. And finally, we'll be sending a postcard in the mail in mid-August with access instructions.
Struggling to Afford
Home Internet Access?

CETF can help families with
distance-learning students at
home to find low-cost or free
internet and computer solutions.
LEARN MORE

Promote Your PTA
With a Banner

Adorn your fence or window with a colorful outdoor banner from the online PTA Store – there are 8 different theme options to choose from!
SHOP NOW

Did You Know That
PTAEZ Is Now MyPTEZ?

PTA's online accounting
and financial management
system has a new name –
but the same great service!
LEARN MORE
| | |